---
Rotation Speed up to 400,000 rpm
FONA Colibri is equipped with an integrated patented AeroDynamic break system which ensures protection of the rotor at the highest speeds thus prolonging its lifetime. Rotation speed up to 400,000 rpm with specially designed cooling system to prevent overheating of the instrument during operation. Ceramic bearings ensure durability and vibration-free operation.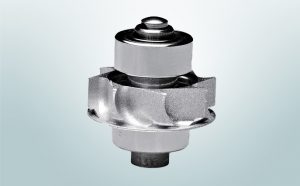 ---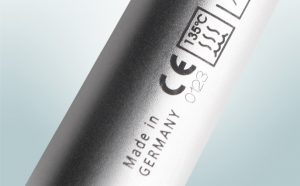 Made in Germany
FONA Colibri Turbines are manufactured in Germany from the highest quality material for lasting performance. Made with care and precision they feature hand-specific contours with a new sure grip zone to ensure safe operation. Precise rotor technology is combined with ceramic bearings for quiet operation.
---
Flexible Options
FONA Colibri Turbines are customizable to suit your needs. Available without or with light for perfect visibility even in the posterior regions. Additionally, you can choose between Midwest or Borden connections and most quick coupling versions to fit your current workflow setup.