---
Durable and Lightweight
Designed to the latest ISO norm from lightweight material for less stress to your muscles. Durable material with specially designed non-slip surface ensures longer instrument life and reliable grip during operation.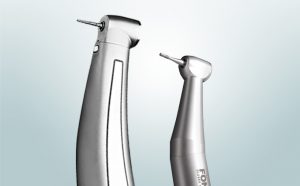 ---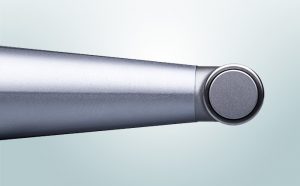 Small Head, Safe Chuck
The working area is easy to see thanks to diameter of only 8.7 mm available in combination with or without light. Ceramic bearings ensure durability and vibration-free operation with the bur safely nested in the strong chuck mechanism.
---
Work Fast
Bur Spin available up to 200,000 rpm with quick INTRAmatic connection and effective cooling system, allowing fast, uninterrupted work. Fast connection with push button allows quick instrument swap. Available in version 1:5 (red), 1:1 (blue) and 6:1 (green).