---
Ready for Every Diagnosis
Stellaris 3D covers a variety of diagnostics in 2D, 3D and Ceph with multiple fields of view, programs for panoramic examinations and cephalometric scans. Resolution selections available are ECO, Standard and HD to fit your specific needs.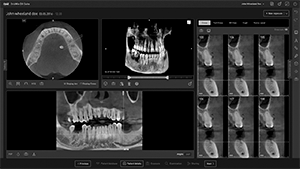 ---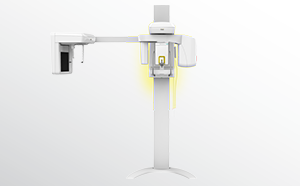 Compact and Modern
The minimalist, elegant, space-saving design allows installation of Stellaris 3D in areas where conventional devices would not fit.
---
Power of Touch
Control of the system is available from your PC screen as well as on the unit's touchscreen, allowing straightforward program selection with hints for correct positioning.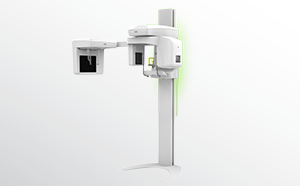 ---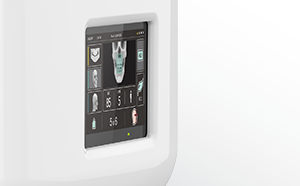 HighDefinition and ECO Programs
Adult and, more importantly, child programs are crucial for ECO low dose examinations, allowing high diagnostic image quality for both overview and demanding diagnostic tasks.
---
Ambient Glow
Ambient lighting creates a comfortable atmosphere for the patient and allows monitoring the unit status from a distance.
---
Advanced Technology
Latest sensor design, technology and unit robotics have been used to achieve high precision level of detail and smooth, quiet operation. The machine allows for repeated exposures without having to wait.
---
Panoramic BiteWing
Time efficient preventive scan or perfect alternative for patients that do not tolerate intraoral BiteWings.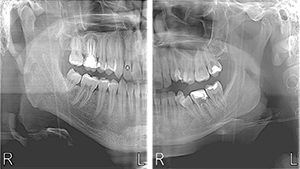 ---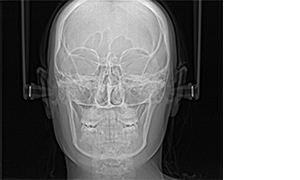 Cephalometric Programs
Stellaris 3D delivers One-Shot cephalometric images with focus on clarity of tracing points of hard- and soft-tissue anatomical structures. Dense areas where tracing points are hard to distinguish are clearly visible. The image is calibrated and ready for cephalometric tracing.
---
Upgradeable
The unit is upgradeable with a one-shot technology cephalometric arm when you need it.